Doggy Dreamer X-Treme Black Oval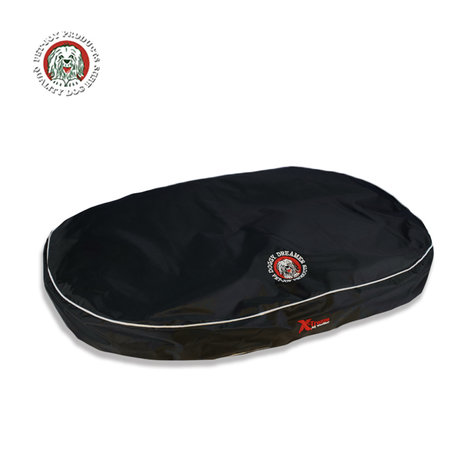 Product description
Our high quality water-repellent dog cushions with Strong coating are designed to keep your dog cushions clean, fresh and stain-free. This cushion is also resistant to scratching.
1) Stain removal easy: Pre-treated with the Strong fabric protector. Thanks to the special stain removing technology, you can use a damp cloth to remove the stains, dirt, sand and mud from the outer cover without any problems.
2) Water repellent fabric: If the cushion is used in combination with a good inner lining and filling, it is completely water repellent, windproof and breathable. Thus, this allows you to continue using the cushion well in any season.
3) Protective layer against moisture and allergens: Protects against dust mites, dander and moisture.
4) Hypoallergenic: Provides an allergy-free surface for your dog to sleep and rest on.
5) Breathable: A breathable layer keeps the filling in the mattress dry and allows body moisture to evaporate.
Product specifications
Article number

DMXT10N4

SKU

DMXT10N4

EAN

5413304915898