Exotic colours & cotton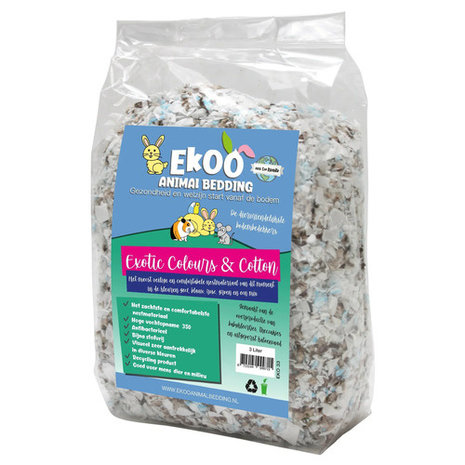 Product description
Features:
- The softest and most comfortable nesting material
- High moisture absorption 350%
- Antibacterial
- Almost dust free
- Visually very attractive in various colors
- Recycling product
- Good for Animal Man and Environment
Suitable for the following animals:
Hamster and family, rat and family and mouse and family
Directions for use:
Put a fair amount in the cage. Hamsters need at least 20 cm of nesting material or soft bedding to burrow in. With mice and rats it may be a little less. Nesting material: A decent handful on the existing bedding so they can take shelter.
Additional Information:
Great bedding, nesting and play material and also very safe. Boredom is your animal's biggest enemy. They need to be able to be busy digging, tunneling, gnawing and playing. This nesting material supports their natural needs, but also provide other materials such as tunnels, houses, branches, etc.
Product specifications
Article number

Ekoo777941

SKU

Ekoo777941

EAN

8715144999715